In short, Cool Cousin helps connect you with locals when you're traveling. Many of us are not fully satisfied after having completed a full touristic tour. Even I have experienced this myself. I had the feeling I'd just had a glimpse of the city I'd visited. This is where locals can help. Often, locals know the best secrets about their city which you won't find out by yourself or through any travel agency.
Cool Cousin already has an existing application for iOS and a web platform to easily connect with like-minded locals and enjoy personalized guidance that elevates your travel experience. Travelers can ask their personalized travel agencies, the Cousins, to build a guided tour for them, ask questions regarding activities, find out about interesting events and more. The Cousins can book tours and do even more than that.
The adoption of blockchain technology and the upcoming launch of the CUZ token is a huge step for Cool Cousin on its way to become the world's largest p2p travel agency, optimized for Millennials.
Cool Cousin's Background
Cool Cousin is a VC backed company launched in 2016 as an antidote to the frustration people often experience when trying hard to figure out what to do when traveling to new cities, only to end up in "highly ranked" tourist traps. Itay Nagler, CEO of Cool Cousin, told us "they realized that the more information there is about a city, the more we want someone who will save us the time and hassle of researching." As Cool Cousin is an existing application, they have over 1000 Cousins in 70 cities and a monthly double-digit user growth.
"Using blockchain technology and powered by the crypto token CUZ we'd be able to turn our community of Cousins into a completely autonomous service that can scale quickly, offer travelers diverse and affordable premium services, while creating a new source of income for locals around the world, without compromising the content's trustworthiness", Nagler said.
Token Usage
According to CEO Itay Nagler, "The CUZ token will be used by travelers within the Cool Cousin platform as a currency for personalized services and guidance from Cousins - from customized itineraries, information about events, help with booking, accommodation guidance and more. Our Cousins are a new and improved version of the old travel agencies. Our Cousins will also be able to earn CUZ for helping to maintain the information's authenticity - from fact-checking to proofreading."
Token Distribution
- 33% is sold during the ICO period.
- 10% is allocated to the team with a minimum lockup period of 24 months.
- 8% is allocated to advisors, early supporters and bounty with a lockup of 9 months.
- 24% is reserved for future operations like development, marketing, partnerships, global expansion.
- 25% is reserved as a community pool and will be used as an incentive over a period of several years.
Team Formation and Culture
Over the past two years, Cool Cousin was built organically, step by step, like a real startup company - the classic garage to a real office story: "As such, we grew together, as a company and as professionals, in an environment that encourages individuality on one hand and comradery on the other", according to Nagler.
The core team at Cool Cousin was behind V15 (Victory 15), Israel's largest grassroots political campaign, a campaign that disrupted the general elections in the country in 2015. After the campaign ended, they decided to take the same energy and dynamic they had as a team, and to channel it in order to solve this problem with travel, something they were all extremely passionate about doing.
Leading team members:
- Itay Nagler (CEO): Over the last 10 years, Itay has established and managed multiple innovative digital projects. He was founder and CEO of creative digital agency D.tales, working with international brands such as Nestle, YES, HBO and P&G; he was founder and CEO of Israel's largest video sharing site, pioneering the monetization of a video platform in the days preceding YouTube.
- Gil Azrielant: He is a blockchain developer, as well as the CTO of Cool Cousin. He describes himself as an early-day Ethereum enthusiast and Cyber Warfare Officer at the Israeli Defense Force.
- Nadav Saadia: Creative and marketing strategist who's led million-dollar campaigns for P&G and HBO.
- Yotam Ofek: Yotam is an experienced full stack developer who has worked for companies like Adience (focus on mobile first) and Parola (both located in Tel Aviv). He mainly contributed to the design of a RESTful API for a social music app. In addition, he achieved 10 times optimization in web server response time for that app.
Major Competitors
The travel industry is dominated by giants and each of them tries to bring something unique to claim their spot - TripAdvisor, Google Trips, Airbnb Experiences, and a lot of medium and small size companies that target a niche audience like Foursquare, Spotted by Locals etc.
Cool Cousin's Roadmap
As Itay Nagler explained, "Being a running company with a team of 17 great people allows Cool Cousin to move a lot faster than the average company that launches a token. We already have 3000 tokenizable interactions a day on our service and we plan to implement it fast." Some milestones:
- Token sale Q2 2018
- Pop-up communities product launch Q1 2019
- API launch Q2 2019
- Mass adoption 2020
Challenges of Cool Cousin
Taking on the huge demand from people around the world asking to become Cousins - over 6000 people applied and they're trying to accommodate it without compromising on quality and authenticity of the content. The rise of blockchain technology created the right circumstances to overcome this scaling challenge and this is where they're headed.
User acquisition in the travel industry is expensive and challenging. Luckily for them, Cool Cousin is a community driven product and each of their Cousins is considered to be a micro-influencer and a marketing channel on its own, helping them reach millions of people organically.
Pros
- Great product and idea: Better use of your time and dime when traveling, with minimum effort, personalized guidance from like-minded people.
- Discover the best-kept traveling secrets that travel books don't know about.
- Existing organic company and working application with a large user base.
- Hard cap of 17,500 ETH is reasonable (unless the Ethereum value skyrockets soon)
Cons
- User acquisition is expensive in the travel industry, but they can count on Cousins who are considered micro-influencers.
- The team doesn't have any high-valued crypto 'names'.
- Tough competition from unicorn companies like AirBNB and Google.
Conclusion
Cool Cousins could be the game changer that allows travelers to truly discover a city with the help of their own personalized travel agency which also saves them a lot of time. We think one of the most interesting features is the possibility of buying customized itineraries. A photographer can create one with a lot of nice landscapes which is very valuable for other photographers. We like the fact that this ICO has a working product with a large user base and a healthy company with a strong team behind it.
ICO Details
Symbol: CUZ ERC20
Total token supply: 300,000,000 CUZ
Soft cap: 4,000 ETH
Hard cap: 17,500 ETH
Exchange rate: 1 ETH = 3,770 CUZ
Minimum purchase: 0.1 ETH
Payment methods: BTC, ETH, USD
For more info
Be the first to know about our price analysis, crypto news and trading tips: Follow us on Telegram or subscribe to our weekly newsletter.
---
More news for you: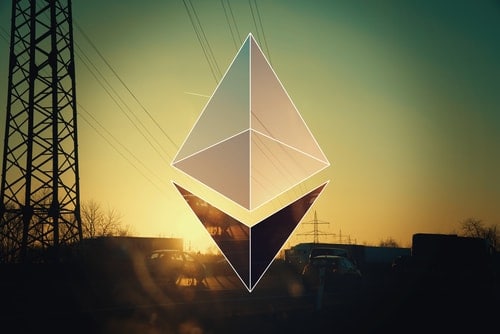 By Yaz Sheikh
/ Jul 15, 2019