What Is Bitcoin?
Bitcoin is a digital coin that has value. Bitcoin is not owned by a central entity such as a government or a central bank, in other words it's decentralized.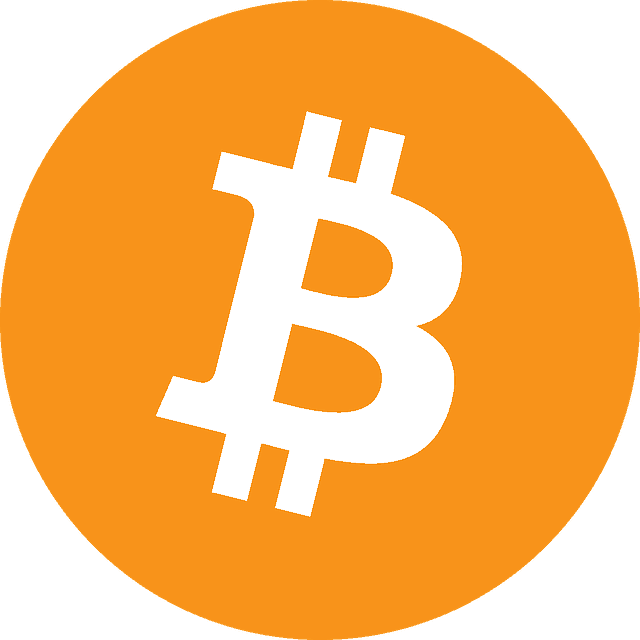 It is easy to operate, and can be sent quickly and securely from any point in the world to another. Due to being a decentralized coin, the Bitcoin value is determined in a free market, without any manipulation from a central body. The current Bitcoin USD rate can be seen on this page.
Bitcoin For Beginners FAQ
When was Bitcoin created? Who invented Bitcoin?
In 2009, the first Bitcoin was mined by someone nicknamed Satoshi Nakamoto. There are still disputes over who Satoshi is.
Ever since then, the open source project has been accumulating many users and enthusiasts who have contributed their time and efforts to developing and distributing the bitcoin around the world.
How is Bitcoin created? What is Bitcoin mining?
Bitcoin comes into the world through a process called mining. It's an analogy to gold mining, but instead of actual mining, new Bitcoins are created using computer power. In the past it would have been worthwhile to mine Bitcoin.
Today such huge computer power is required that bitcoin mining is not usually profitable. Currently, there are total of 16.5 million Bitcoins, and the mining process will continue until reaching the maximum limit of 21 million Bitcoins.
How to buy and sell Bitcoin?
The simple and easy way to get Bitcoin is by buying online or at bitcoin ATMs that are located around the world. Click hereto buy Bitcoin with a credit card with our partner exchange.
How can you store Bitcoin and other cryptocurrencies?
Just as regular coins are stored in your wallet, Bitcoins are also stored in a dedicated digital wallet. Each wallet has its own public digital address, to which coins can be sent.
The address is a string of numbers and English letters about 30 characters long. There is no cost to create a new wallet, or a limit on the amount of wallets you can have. There are several types of wallets, which differ mainly in their security level.
How is Bitcoin being transferred? How long does it take to send Bitcoin?
A Bitcoin transaction is a digitally signed order and hence securely encrypted. The transaction is signed by the outgoing wallet and gets broadcast to the internet, and then gets listed on the block explorer.
This explorer is a log that keeps track of all Bitcoin transactions. The log is divided into blocks, each block contains of a number of log commands, and once the block is closed, the actual transaction takes place. It takes an average of about 10 minutes to close a block and confirm a Bitcoin transaction. Most exchanges require at least 2-3 confirmations in order to ensure a bitcoin transaction.
How much does it cost to send Bitcoin?
The only cost of a Bitcoin transaction from one place to another (doesn't matter the physical distance) is the miner's fee, which is added to each order and paid to the miner for his work to close the block.
Relative to the means of money transfers, the cost of transferring Bitcoin is significantly cheaper. The fee is not fixed and most of the wallets automatically calculate the fee required. The higher the fee, the faster the transfer will be (i.e., your transfer will be handled by the miner, who prefers to take the higher fee transactions) As of writing this, Bitcoin's transaction cost (fee) is around 1 USD.
Is it possible to buy or send less than one Bitcoin?
Bitcoin has 8 numbers after the decimal. The smallest amount is 0.00000001 Bitcoin and this unit of measurement is called one Satoshi. It is better not to send such a small amount because the transaction fee will be higher than the amount sent.
Bitcoin use: Who accepts Bitcoin? What can I buy with Bitcoin?
Today more and more business places and online stores are adopting Bitcoin as a valid payment method. Bitcoin's daily use as money is still not as common as the traditional bank account, but with the help of companies such as Xapo and Bitpay, credit cards can be linked directly to Bitcoin wallets and are respected anywhere as a standard credit card.
What affects the price of Bitcoin?
As stated, Bitcoin is traded on an open free market. Its value is affected by supply and demand as in any normal market. According to past events, a direct connection can be discerned between instability and crisis around the world and the Bitcoin.
For example, political events such as the Brexit (the UK voted to leave the European Union), the last US elections where president Trump was elected, cancellation of the largest Rupee bills in India – all of which have recently led to an increase in the Bitcoin's value.
Of course, an event such as recognition of Bitcoin as a legitimate way of payment (like in Japan) also increased Bitcoin's value, whereas hacking of crypto exchanges, Bitcoin regulation, the postponement of the Bitcoin's ETF caused panic and a rapid decline in value. So – we decided to publish an article with an appropriate answer to the ultimate question – should I buy Bitcoin? Meet the DCA.
What is the Guinness record for the most expensive pizza?
During the summer of 2010, when many had doubted the concept of Bitcoin, one of the early adopters named Laszlo Henitz tried very hard and succeeded in ordering pizza and paid for it with Bitcoin.
In those days, Bitcoin was worth nothing (cents) and to order two family pizzas worth $ 30, Laszlo paid 10,000 Bitcoins! What was later considered as the first ever purchase in Bitcoin, became also the world's most expensive pizza. 10,000 Bitcoins worth today is worth more than 25 million USD.
That has to have been the most expensive pizza:
Let's Talk Numbers
Total Existing Bitcoins / Max Supply:
Bitcoin transactions (24-hours):
Source: CoinGecko and Blockchain.com
Ok, Now What?
After reading the basics, you are welcome to continue to our featured articles that will guide you through the Crypto world: