A little comment from our expert: If you want to store Altcoins, you have to make sure the wallet is suitable for the certain Altcoin. Some Bitcoin wallets, such as Trezor, can store certain Altcoins as well.
In order to purchase Bitcoin or other digital assets we would need a digital wallet to store it. The digital wallet is a computer program installed on a PC, laptop or smartphone, as well as a program installed on a remote server (network wallet) that can be accessed using the Internet. Through the digital wallet we can send and receive bitcoin from any address. Bitcoin and all other crypto currencies have a unique purse, or a few purses, which can store the specific coin. There are purses that can accommodate more than one type of currency.
Digital address – Definition
Digital address is a sequence of 27 to 34 characters, English letters and digits. The address is like a bank account number. In order to prevent confusion, addresses may not have the letters 'o' 'O' 'I' and – 'l' (uppercase i, and lowercase L). Bitcoin digital addresses are public and anyone has access to view the history of each address, and how much it holds. We can get the information from Blockchain website. The inscriptions are completely anonymous, that it is not possible to know who owns a particular address. To access and control a wallet, you need to enter the private key (a login code). Needless to say, all information is digitally encrypted, but you should protect your wallet with a strong password and also backup your wallet, recommended cold backup on an offline computer or on an external disk.
Two types of Bitcoin: Hot and cold
Hot Wallets: digital wallets that are connected to the Internet. These allow quick and immediate access to our digital currencies but because these wallets are constantly connected to the network, there is a risk of hacking to the wallet. The main use is for everyday money, when it needs more liquidity, in the real world it correlates to the cash money (Smartphone hot wallets). Hot Wallet installed on desktop computers are meant to be our bank account. They have higher security level, and in order to log in you'll need to enter a password and identify.
Cold Wallets: These are wallets that are offline, meaning not connected to the Internet. Therefore they have a maximum security level storing our digital assets. In the real world the analogy is our savings funds – their liquidity is very low, but they are very secured. Cold wallet storing is recommended for large amounts of Bitcoin.
Recommended Wallets:

MyCelium: An open source Android wallet, very easy to use. It has an option to create a backup to paper wallet (cold storage), it is protected with encrypted passwords, it also has a built in address book. MyCelium is an HD wallet, which is a wallet that generates a new address every time it sends or receives digital assets, and increases the privacy level.
Recently we added a dedicated guide to Mycelium, follow this link.

Trezor: This is the best hardware wallet today. Easily connected to your PC or smartphone. Maximum security with minimum size. Follow here for complete Trezor guide. The Trezor can also store altcoins such as Etherum and Zcash.

Electrum: easy to use, very fast and secure, can also be used as a cold storage wallet. Electrum can also connect to HD wallets. Overall, it is one of the most popular desktop wallets available.

Airbitz: Another great wallet, easy to operate, for everyday use. Very easy to create new accounts, perfect for beginners
Bitcoin Core: We can't skip this original wallet, which comes with high levels of security, stability and privacy However, it lacks in number of features, and it needs to download the whole blockchain, hence is needs high storage space and memory usage.
Be the first to know about our price analysis, crypto news and trading tips: Follow us on Telegram or subscribe to our weekly newsletter.
---
More news for you: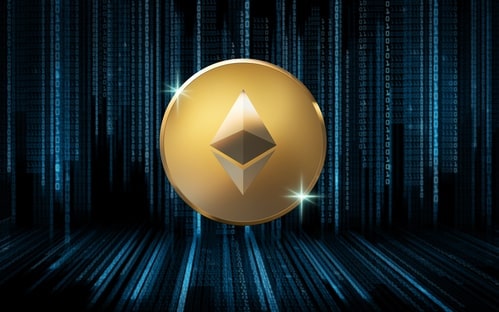 By Yaz Sheikh
/ Feb 22, 2019