Following our previous market update, the brutal drop in Bitcoin's price continue, bringing down the price to $6,000, breaking all support levels around $10,000 and $7,500.
This week's declines appear to be the result of several factors: market volatility, market cycles, regulation is tightening around the crypto field, and a bunch of negative press in the media. Despite this week we experienced particularly sharp declines, it's important to remember that the crypto market is known by its volatility, and that we have experienced similar declines in the past - very similar graph to end of 2013 drop. In addition, the market reached huge amount of trading volume before the declines started. We can assume that the sharp declines and the negative media buzz have driven away new investors that bought recently.
The entire crypto market was affected by the sharp correction in Bitcoin. While the majority of the Altcoins maintained relative stability in their value against Bitcoin, and even few ones gained (mainly ZEC and LTC), trading against the Dollar - the majority of the Alts, corrected alongside Bitcoin. The sharp correction was also reflected in a drop in market cap value from  $800 billion at the beginning of January to a value of $300 billion as of writing these lines. The average daily trading volume for the past week was $40 billion, and the Bitcoin dominance is at 35%. As of this stage, the trend is still facing downward, and there is no way of knowing if the correction is over.
A few words to those who are experiencing their first crypto crisis: The Crypto Market has been declared dead dozens of times throughout it's short history. The veterans recall the drop from $32 to $2 and the drop at the end of 2013: from a peak close to $1,200 to a low of $180.
As investors, if you believe in the technology and what Bitcoin represents, you can see that in the long term, there is no change. There is no market that always rises, and "violence leads to violence." Anyone who thought that we would not pay for the rapid rise from $6,000 to all-time high levels of $20,000 in just three months was sadly mistaken. And we are paying for it at this very moment.
So what now? Sell ​​and save what's left over? Every investor or trader has his own goals and beliefs. Refer to our latest article: 7 Tips and Mistakes to Avoid for Beginners, and remember these two important tips: If you can't imagine a situation where your crypto value will be cut by half or more (from today's values), do not risk any amount you can not afford to completely loose. Second tip - from experience, we don't recommend trading under pressure. We recommend to always set goals and target levels, and prepare a plan of action for all possible scenarios.
Banking sector
Due to the sharp fluctuations in the Bitcoin price, large banks like JPMorgan, Bank of America and British Bank Lloyds blocked their customers from buying cryptocurrencies by credit card. Additionally, MasterCard and Visa credit card companies added restrictions on purchasing crypto currencies using their credit cards. The companies added a 5% commission when purchasing crypto, which is added to the commission collected by the crypto-exchange (eg, by Quinbays, a 4% commission is charged), and, in addition to the purchases of crypto coins.
In light of the restrictions on banks in the US and Europe, the four largest banks in Australia announced that they do not intend to block their customers from buying crypto using the bank's services, including credit cards. However the Australian Banking Group, ANZ, refuses to deal with crypto currencies and crypto exchanges, due to the lack of regulation in the sector.
There was a recent plunge in Bitcoin's price, which reached its lowest of $6,000 for the first time this year, Agustín Carstens, head of the International Settlement Bank (ISB), said that Bitcoin poses a threat to the stability of the global economy. He said due to the combination of it being a bubble and fraud within the Bitcoin sphere is a risk to financial stability. Plus there is a growing market of more crypto currencies and he questioned how it would fit into financial systems.
News from Asia
India - Indian Finance Minister, Arun Jaitley, announced that the government does not view crypto currencies as a legal tender. He said the government would take all measures to curb the use of crypto for criminal financial operations, while Giantelli claims that the government is very interested in Blockchain technology and is exploring possible uses for technology.
South Korea - According to a report by the Korea Customs Service, it was revealed that foreign currency trading was conducted illegally with the aid of crypto currencies, the total amounting to about $600 million. The government plans to increase supervision of various exchanges in order to stop such behavior in the future.
China's central bank has announced that all the exchange and exchanges offering services in China will be blocked, in ordinance with the previous measures taken by the authorities in recent months. In September, they classified all ICO issues as an illegal financing method and added additional supervision of mining farms in the country. Finally, they are ending with the closing of the local crypto-exchanges.
News from USA
In the United States, SEC Chairman, Jay Clayton, met with CFTC Chairman, Christopher Giancarlo, this week to discuss crypto currency regulation. The meeting shows that the there are exclusive meetings about the intensification of regulation in the United States and that the authorities are expected to discuss the necessity of such action. On the political front, it seems that Texas regulation around the ICO issues is beginning to tighten. As of this week, a lawsuit was issued against DavorCoin for violating security laws and misleading investors. Last month, a similar suit was issued against Bitconnect for misleading investors by claiming that the company was expected to yield profits of 100% or more, for its investors.
Huobi, one of the world's largest trading cryptos, which provides services in Japan, Hong Kong, Singapore and South Korea, has announced plans to expand and offer services in San Francisco.
More Headlines
Facebook division manager, David Marcus, announced that the company does not intend to adopt crypto services in the near future. This is due to high fees and slow processing of the transactions. However, Marcus noted that the company may allow such crypto-payments in the future, when the above problems will be resolved.
According to a report from the TechCrunch site, Samsung has begun manufacturing ASIC chips used for crypto mining. Samsung's entry may increase competition in this market, which is currently dominated by China's, Bitmain.
Bitcoin
Last week, Bitcoin almost lost half of its value. Unfortunately, the 10k support did not hold much. The market has gone into panic, and the price have already touched a low of $5920 a few hours ago. No resistance areas can be specified at the moment as they are being built now. Short term we are in a very important area where the market is supported - the support area around $6000. If it drops from there - we will see more blood.
Ethereum
Against the dollar, a decline of about 40% last week. Resistance at $750 range, support around $580.
Against Bitcoin Ethereum is trading around 0.1 BTC support in this area. Resistance around 0.11 in the short term.
Bitcoin Cash
Against the dollar - there is a downward trend, similar to most of the market. Resistance around $1100 and support around $800 in the short term.
Compared to Bitcoin there is a downward direction. As of writing this, it's traded around 0.125BTC there also short term support. Resistance near 0.14BTC.
Litecoin
Against the dollar- Litecoin was very volatile last week. Support lies around $110 and resistance level at $160, with the previous support level which recently broke.
Against Bitcoin - Last week the price climbed to the resistance level at 0.0185BTC. Support lies around 0.0175BTC. The Litecoin graph has been very interesting this past week, despite the hard times the crypto suffers.
NEO
Against the dollar - Neo also had a great impact. Neo experienced a decline from $140 to $65 where we now see a level of support. Resistance is close to $120, despite that from here we can return upwards.
Against Bitcoin, support is around 0.013BTC with some resistance. Support and high demand are spotted in the 0.01BTC area.
Click here to start trading on BitMEX exchange and receive 10% discount on fees for 6 months.
Be the first to know about our price analysis, crypto news and trading tips: Follow us on Telegram or subscribe to our weekly newsletter.
---
CryptoPotato Video Channel
---
---
More news for you: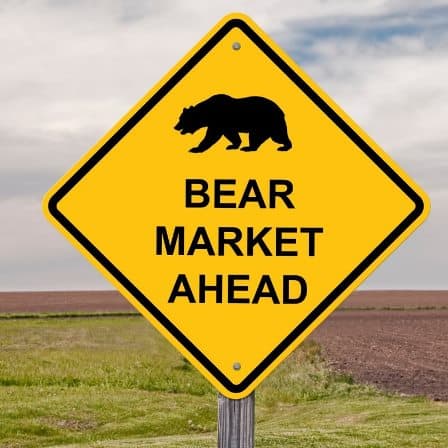 By Toju Ometoruwa
/ Feb 16, 2019