CryptoPotato score
9.18/10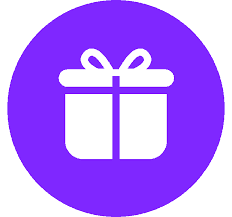 GIFTO
GIFTO Protocol - The Universal Gifting Protocol aims to utilize the above two capabilities of blockchain technology to create a decentralized ecosystem where a community of participants can come together to create, curate, and customize a rich variety of high-quality virtual gifts for global content creators that can be used across different social media platforms such as Youtube / Instagram / Facebook /Linkedin.
Global social media and broadcasting platforms such as YouTube, Instagram, Facebook have allowed anyone to easily create content and build a fanbase of followers and consumers. However, the bulk of revenue generation on such platforms remains heavily dependent on advertising revenue.
GIFTO Tokens would be the currency used to purchase virtual gifts which can be sent to content creators across social media platforms.
Public Sale Ended
14 Dec 2017
Total raised
$32,000,000 / $32,000,000
Token: GIFTO
Token type: Ethereum ERC-20
ICO price: 1 GTO = 0.00014 ETH
Finite token number: 1,000,000,000 GTO
Token Allocation: 30% to the public
Availability: Chinese, USA, and Vietnam Citizens excluded
Status: Working product with 15 - 50 million monthly users
Accepted Currencies: ETH
GIFTO token
Current price:
0.0270161 $ (

+2.249 %

)
0.000007463 BTC
0.000220333 ETH


ROI since ICO
USD

0.27x

ETH

1.54x

BTC

1.25x