While the birth of cryptocurrencies has been a tool for economic and technological growth among countries around the world, there has been a common problem in the industry – hackers!
Even as you read this report, a hacker, somewhere in the world is busy trying to phish the data of unsuspecting crypto investors just to hijack their digital assets.
According to findings by bitcoin.com.news, an average of $9.1 million is lost to hackers every day as a result of phishing, fraud, theft, and hacking.
As sad as it may be, only a few numbers of these criminals ever face the hand of justice for their nefarious acts.
Good news!
A British hacker has been busted and sentenced for phishing the data of about 165,000 customers and selling them on the dark web for bitcoin.
Grant West, 26, was described as "a one-man cyber crime wave," because he was acting on his own without the assistance of a team.
West was sentenced to ten years and eight months in prison. Judge Michael Gledhill gave the verdict at the Southwark Crown Court after West admitted charges including drug dealings, money laundering, and conspiracy to fraud.
"When such inadequate security is confronted with a criminal of your skills and ambition it is totally unfit for purpose and worthless," the judge said.
West, who was arrested and on his way to London, used his girlfriend's laptop for his hacking scams.
When the British police raided west's residence, they found an SD containing the details of 63,000 credit and debit cards. It also included the details of over 500 companies, and seven million phished email addresses with their passwords.
His girlfriend, Rachael Brooks, 26, mother of his 9-month-old baby was found with half a kilo of cannabis and £25,000 in cash, and she too was seized by the authorities.
Brooks was given a community order after pleading guilty of unauthorized access to computer material.
West has also hacked many popular brands, including Uber, to steal emails and other valuable details. In 2015, he sent phishing scam emails pretending to represent Just Eat takeaway.
West made £2 million worth of the crypto, with £500,000 worth of bitcoin seized by the Cops, while £1.5 million remain untraced, probably hidden in off-shore accounts and crypto investments.
This is the 'first of its kind' case for the 188-year old London police department.
No doubt, the punishment given to West would serve as a lesson to other crypto hackers and hopefully this would be a step towards eradicating crypto scam in the industry.
Do you think it is possible to remove the element of fraud from the crypto space or do you think otherwise? Share your thoughts in the comments section below.
Be the first to know about our price analysis, crypto news and trading tips: Follow us on Telegram or subscribe to our weekly newsletter.
---
More news for you: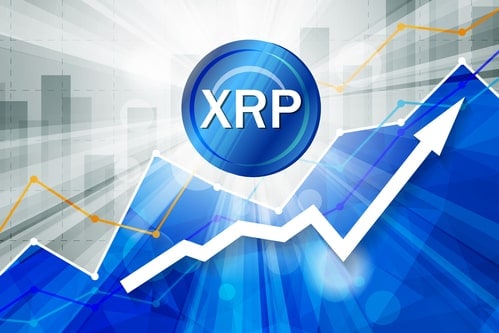 By Yaz Sheikh
/ Sep 18, 2019