The veteran decentralized betting platform Augur will launch the second version of its project on the Ethereum mainnet on July 28th, 2020.
The current REP token will be renamed, and upon the launch of Augur v2, the company will introduce a new coin as well.
Augur v2 Arrives In Late July
As CryptoPotato reported in January this year, the veteran blockchain firm planned to introduce its second version later in 2020. The statement outlined several notable changes in the operational process. Those included transitioning into a betting platform entirely for cryptocurrencies, allowing users to bet on different digital asset-related outcomes.
The announcement from Monday signified the date of the Augur v2 launch on the Ethereum mainnet – July 28th.
"Augur v2 is an entirely new deployment of the Augur core protocol on Ethereum. Augur v1 will continue to exist as-is independently on the Ethereum blockchain, as it has no upgradeability, escape hatch or method of halting trading activity on the protocol or of the REP token." –reads the FAQs.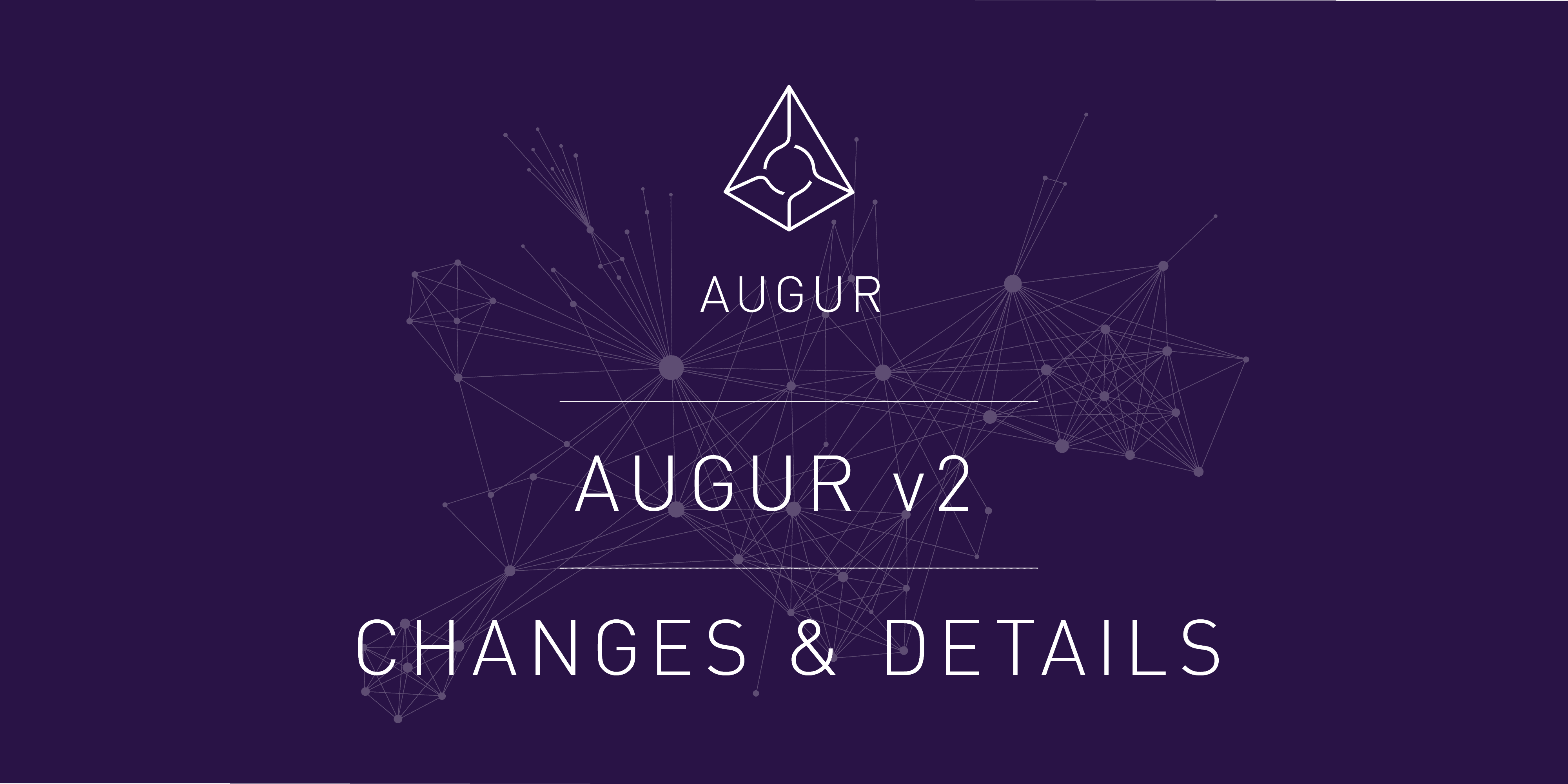 REP Token Changes
The announcement informed of two significant changes for Augur's native cryptocurrency. The current token called REP will be "universally renamed to REPv1 by the ecosystem as soon as possible to support a smooth migration."
The launch of the second version will also introduce a new token dubbed "REPv2." It will require all current coin holders to manually migrate their REPv1 to the REPv2 token to participate in the Augur v2 reporting system.
The migration will occur utilizing the "use it or lose it" concept. Meaning, all token holders "will need to participate in a network-wide market fork if one ever occurs." If they fail to do so within the initial 60-day forking period, the token holders will no longer be able to "participate in any of the forked and future universes of Augur."
Following the Augur v2's deployment, the system will provide a migration tool and full tutorial within the Augur UI.
REP Price Performance
The REP token, soon to become REPv1, has fluctuated rather vigorously throughout 2020. It entered the year at about $8,50, and following the Augur v2 announcement in January skyrocketed to its 2020 high of over $23. Although it retraced quickly, the asset price managed to stand within the double-digit territory for a few months.
However, as financial markets were plunging during the COVID-19 panic sell-offs in mid-March, REP bottomed at $5,50. The recovery process has been quite beneficial since then, and the token is currently trading at $16,60. This represents year-to-date gains of nearly 100% and 200% since the March lows.
SPECIAL OFFER (Sponsored)
Binance Futures 50 USDT FREE Voucher: Use this link to register & get 10% off fees and 50 USDT when trading 500 USDT (limited - first 200 sign-ups & exclusive to CryptoPotato).

Click here to start trading on BitMEX and receive 10% discount on fees for 6 months.
---