There has been a lot of discussion in the crypto space about a Bitcoin ETF and when it could finally be approved. For most people, an ETF approval signals the start of a bull market and the time when they'll finally get to profit from their months' Bitcoin and Altcoins investments (or at least sell their bags at breakeven).
When it comes to the broader benefits of an ETF approval, most people aren't so sure how it will affect the crypto space.
What is a Bitcoin ETF?
An ETF is a basket of securities that are bought and sold through a brokerage firm or stock exchange. There are ETFs for almost all asset classes ranging from traditional investments to alternative assets like commodities or currencies.
The main benefit of an ETF is that it removes the need for investors to sign up on exchanges or wallets to buy Bitcoin. With an ETF, the underlying assets are owned and traded by a fund. The Fund divides ownership of the cryptocurrency assets into shares, which are what investors' claim ownership of at the end of the day.
ETF shareholders receive a portion of the funds' profits through dividends or earned interest paid.
Why is a Bitcoin ETF a game changer for the crypto markets?
According to VanEck CEO Gabor Gurbacs, there are some significant benefits that an ETF brings to the cryptocurrencies
Increased liquidity via the AP & ETF ecosystem
A larger pool of investors means more capital will flow into space, which provides liquidity for trader and investors to enter and exit the market more efficiently.
Lower counterparty risk
A more regulatory sound environment leads to lower counterparty risk for both investors and exchanges.
Better valuation and execution practices
Similar to how NASDAQ regularly undergoes a thorough evaluation of their exchange to maintain regulatory compliance, we can expect the same standard to come from cryptocurrency exchanges that offer a Bitcoin ETF.
Separation of duties: trading, custody, and valuation
An exchange like Coinbase has already begun the process of offering custody services in addition to trading. This step is most likely a part of their broader plan to launch their ETF.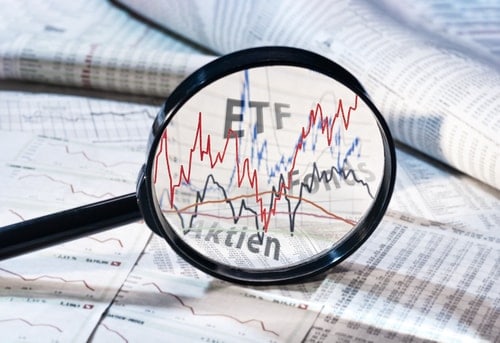 Lower fees
Once ETFs are approved, trading Bitcoin at an institutional level will be officially legitimized, giving confidence to more big investors to enter the market, which allows exchanges to reduce fees as trading volume increases.
Compliance with global regulations
Generally, more regulatory compliance (especially on a worldwide scale) leads to wider adoption for the traded assets. Currently, many governments are either hesitant to endorse the use of cryptocurrencies or are outright banning them due to a lack of regulatory oversight. Although complete regulatory control is not achievable for these governments, some form of mutual understanding over what the rules are around KYC, fraud prevention, etc. between the exchanges that trade bitcoin and Government generally leads to them endorsing the right for citizens to use these services.
Asset management experience
There are thousands of highly experienced asset managers that are patiently waiting on the sidelines for regulatory approval before they can offer cryptocurrencies as an asset to manage for their clients. In many cases, it's the clients who are hammering at their asset managers' doors wondering when they can diversify their portfolio into the crypto space. An approved Bitcoin ETF would open the floodgates for highly sophisticated asset managers to provide higher returns for their clients by investing and trading Bitcoin and other cryptocurrencies.
SPECIAL OFFER (Sponsored)
Binance Futures 50 USDT FREE Voucher: Use this link to register & get 10% off fees and 50 USDT when trading 500 USDT (limited offer).
---