Controversial stablecoin issuer Tether is seemingly working on a new stablecoin project dubbed "CNHT". The new stablecoin will be pegged to China's official fiat currency, the renminbi.
This was confirmed today by Dong Zhao, a shareholder of Bitfinex, a cryptocurrency exchange owned by iFinex Inc., which is the parent company of Tether. Dong is also the founder of the digital asset management platform RenrenBit. According to local media, he stated that "his company would be one of the first to invest and test the upcoming CNHT stable coin which will be launched in the near future."
Even though Tether has yet to make an official announcement, it seems the company has been working on its Chinese stablecoin since April, according to information on the Etherscan block explorer.
Data from Etherscan indicates that the token has a total supply of 10,000,000 CNHT held in a single smart contract address.
Questions Surrounding Chinese Regulation
With the People's Bank of China (PBoC) edging closer to launching a central bank digital currency (CBDC) that would act as a digital yuan both within and outside the country, Tether may struggle to obtain regulatory approval for its CHNT stablecoin. Even if it won approval, the stablecoin might not be as successful as Tether's USDT, as almost all crypto trading platforms in China currently offer support for USDT.
Despite having issued the largest stablecoin by market cap, Tether has spent its four years of existence battling scandals, from accusations of manipulating Bitcoin's price in 2017 and failing to undergo a full audit of Tether to burning 500 million USDT in 2018. Added to the above is the ongoing investigation by the New York Attorney General's office into iFinex, the parent company of Tether and Bitfinex.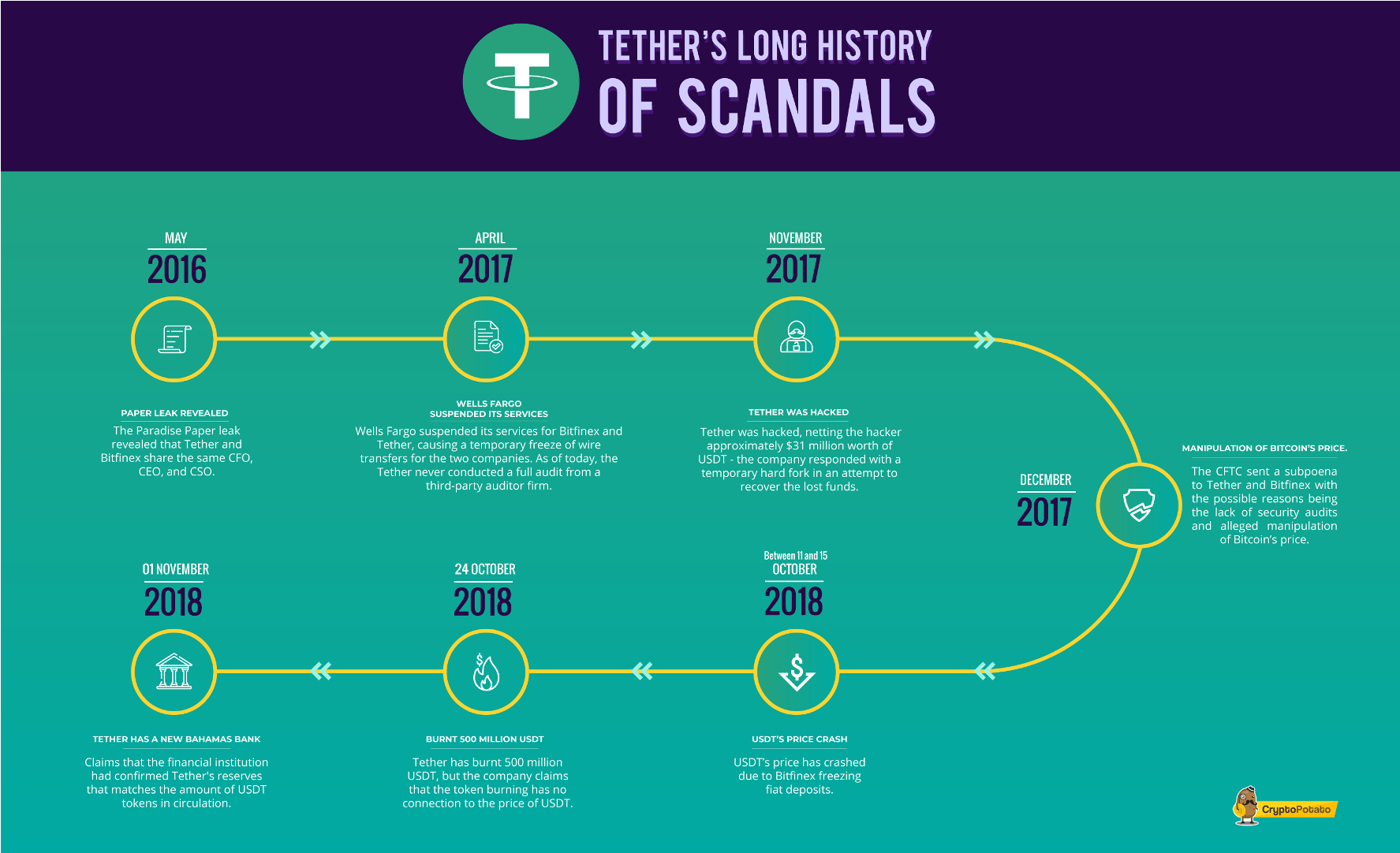 SPECIAL OFFER (Sponsored)
Binance Futures 50 USDT FREE Voucher: Use this link to register & get 10% off fees and 50 USDT when trading 500 USDT (limited - first 200 sign-ups & exclusive to CryptoPotato).

Click here to start trading on BitMEX and receive 10% discount on fees for 6 months.
---