One Game is building a decentralized virtual world for people to create unique characters, games, and exchange virtual assets.
The company draws inspiration from another virtual reality blockchain platform called Decentraland. However, what differentiates One Game is much more emphasis on design flexibility and freedom for the community to dictate the direction of the ecosystem.
OneGame offers 2 sets of consensus algorithms; Proof of Popularity and Proof of Competitiveness. These algorithms help measure total contribution from developers and players in order to allocate voting power accordingly.
Developers and players are also rewarded for their contribution to the ecosystem with OGT tokens, which are used for trading virtual assets in the One Game ecosystem.
The team likens One Game to a distributed "Oasis", a reference to the popular science fiction movie 'Ready Player One' which is about an expansive universe that blurs the lines between the virtual realm and the real world. We dug deep into the platform's features to get a sense of how close they are to mirroring this fantasy.
How it works
One Game provides a basic framework to allow developers to easily build virtual content. The platform consists of 5 primary components; User Avatars Land System, Game Assets, Gaming Scripts, and Developer Tools.
User Avatars: All users are granted a customizable avatar that forms their virtual identity.
Land System: Users have access to unlimited land parcels, which can be used to build virtual houses, design unique games or simply transfer to others.
Game Assets: Users have access to game assets (human characters, animals, vehicles, and buildings) that are interchangeable across the entire One Game ecosystem.
Gaming Scripts: Developers use gaming scripts to design customizable rules for their land parcels and games.
Developer Tools: Developers use tools like Assets Editor, Avatar Editor, and Scripts editor to create new games and content on One Game's ecosystem.
Technology 
One Game's platform is an amalgamation of VR and blockchain with AI technologies. On the client's side, game players and developers are connected to the One Game platform via a PC, mobile or VR interface.
One Game's server side is built on top of Deepbrain Chain (DBC), a low-cost, flexible, and decentralized AI computing platform. DBC assists One Game with additional computing power and provides AI algorithms for users to create new models and scenes that learn and continuously improve themselves over time.
Furthermore, Deepchain allows any user to become a miner by downloading One Game's source code, uploading it to Deep Chain's computing platform then simulating the mining process to earn OGT.
"Miners need to run a program on the DBC computing platform. We will make the steps as easy as possible. Basically, they pay DBC to host our server, and earn OGT" – CEO Pu Shi.
Smart Contracts are also used to connect One Game's core systems (Miner's Registration Center, Incentive Program, Land System, and Asset System) to Deep Brain Chain.
Decentralized Consensus Protocols
One Game uses a popularity and competitiveness rank as their two consensus mechanisms. This is done to grant full control to developers and players, who can dictate the evolution of the platform based on the voting power earned through their ranks.
Popularity rank is based on the popularity of the land created by developers. Competitiveness rank is based on a player's performance in different games created by developers.
When deciding on a version upgrade, for example, the platform will choose a number of developers with the highest Popularity Rank, and a number of players with the highest Competitiveness Rank as the judges to form a committee.
Once the One Game development team updates the platform, it will be presented through a smart contract to the committee, who must pass a 66.66% majority vote on the new version in order for it to be approved.
Self –Evolving Platform
One Game plans to implement genetic and AI algorithms that will automate the process of creating new games, avatars, altering landscapes, and much more.
The algorithms and deep learning models will be enhanced by game developers who provide game assets and scripts to the platform over time and game players who provide an ongoing stream of data through gameplay.
"I personally believe, 'self-evolution' is important and will become a trend. Every game community is actually like a DAO. By combining AI and tokenized incentives, we can manage the input and content contributions from players more efficiently. Good AI basically needs a lot of training data, and a tokenized ecosystem provides the incentive for players to create enough data – Pu Shi.
One Game Token
One Game Token (OGT) is an ERC20 compatible token that is used to participate in the One Game ecosystem. The token was initially issued on top of the Ethereum blockchain and then swapped to the Deepbrain Chain.
OGT can be used for the following purposes:
Creating and maintaining land
Paid options in games developed by developers
Buying and selling assets in the Asset Store − Rewards for developer and players
Fees for using computing and storage resources
OGT will have a limited supply and should increase in value as the network grows.
Private Sale & Pre ICO: June 1, 2018- July 1, 2018
ICO Main Sale: July 20, 2018 – August 20, 2018
In total, there will be 10 billion OGT issued. The tokens are allocated in the following way:
Core Team
One Game's team consists of experienced executives, technologists, and academics who have worked in Silicon Valley and on Wall Street:
CEO – Pu Shi: Serial entrepreneur and early adopter of cryptocurrency. Investor and adviser on multiple blockchain projects.
Jason Zou – Chief Blockchain Engineer: Tech Lead and Manager on Google Maps. 7+ years of experience working on Google Maps using industry-leading AI technologies.
Kurt Young – Chief Producer: Co-Founder and Creative Director of Mokuni Games. Former Creative Director of The9 Limited (NASDAQ: NCTY). M.S. of Computer Arts from School of Visual Arts.
Roadmap
Pros
Simulated mining process manages computer and storage resources while providing token incentives for anyone to participate
2 consensus mechanism processes are set up to guarantee maximum freedom for the community to dictate evolution of the ecosystem
Land parcels are unlimited
Genetic/ AI algorithms enable self -evolvement of the platform
Cons
Popularity and competitiveness consensus mechanism could lead to the same participants having more voting power than others.Based on our talk with One Game CEO Pu Shi, there does seem to be a remedy for keeping the ranks flexible: "Both ranks are a combination of the developer or the player's historical and current contribution to the platform. If the player stops playing games, their ranks will go down gradually.  It's weighted instead of accumulated". –Pu Shi.
Conclusion
Blockchain technology is quietly revolutionizing the virtual reality space by empowering users to create their own worlds in a secure and censorship-resistant environment.  Although the marketplace for decentralized virtual reality applications is still in its infancy, One Game is quietly establishing itself as an industry leader through the clever combination of blockchain, virtual reality, and artificial intelligence technologies.
For more info: Website | Telegram | Whitepaper
Be the first to know about our price analysis, crypto news and trading tips: Follow us on Telegram or subscribe to our weekly newsletter.
---
More news for you: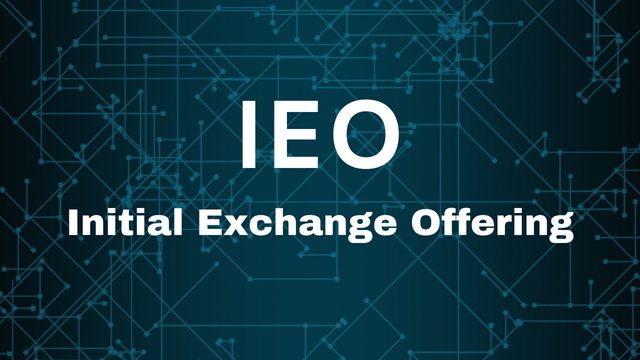 By Benjamin Vitáris
/ Mar 21, 2019