Do you dream of eternal life, interplanetary journeys or time travel? Why not? In the past submarines and planes were considered to be the same fantasy. However, today, both of them are daily routine. So why would immortality not become as real as a joint prosthesis or a heart transplant? After all, it's only a matter of the advancement and development of science and technology. Although another matter entirely is when the necessary technology will appear? This might happen in a year, ten or even a hundred years. Will we be able to wait for it? Apparently, the Eternal Trusts project offers an answer to this question. Eternal Trusts is the world's first blockchain platform for the pending acquisition of goods or services that are not available at the moment. We have talked with CEO of the Eternal Trusts project Kirill Silvestrov, who is an investment banker and a serial investor in technology and medical companies, about the idea of its creation and how it all works.
 – So, you argue that within the framework of your project, you guarantee the fulfillment of people's most fantastic desires in the distant and very distant future?
– Very close to that. We have created a unique platform that is ideal for time-delayed actions, which allows us to algorithmize the acquisition of a variety of services – including cloning, the restoration of the human neural network after cryonic preservation or chemical stabilization when it is available, legal and ethical.
We create discretionary purpose trusts in the interests of our clients, legal structures protecting the assets stored by the client from any claims of third parties. Money from trusts can only be spent on the needs and goals of the client. Assets in trusts are held in the most reliable banks and managed according to the most reliable long-term strategies.
Our task is to ensure that at the moment when the client's goal becomes achievable, the trust has an excess of funds to purchase all its components. Trust management of assets is carried out until the algorithm of autonomous implementation of the goals on the basis of annual analysis of potential contractors issues a verdict that the goal indicated by the client is safely achievable. In this case, we then get the services necessary for the client. Our trusts can exist for hundreds of years, and during their existence, they will seek the possibility of accomplishment of the purpose set by the clients.
 – When, and most importantly how did you come to the idea that this project is needed, in demand, viable and would have brilliant prospects?
About three years ago, during a business trip to Switzerland. The business trip promised to be quite routine, as it concerned the issues of taxation in connection with a change in Russian legislation. In the process of negotiations with lawyers, we talked about trusts and about their diversity. It so happened that on the same day I talked with my father, who specialized in venture investments in pharmaceutical companies. Medical themes mixed with legal and a question, which now seems to be very logical, came to my mind: Is there the opportunity to ensure that today's customers purchase services, which, most likely, will appear not tomorrow, not the day after tomorrow and in the best case in 30 – 40 years? Thus our product appeared, based on the one hand in trusts,and on the other, in health research. We don't only create the legal infrastructure and manage our clients' asset. Thanks to blockchain technology, we are taking a huge step in getting rid of the human factor for achieving the goals and objectives set by the customer.
– And how are we supposed to get away from it?
In the course of the development of the project, we should come to an ideal scheme of relations in which there is a place for a client and a computer, where they, in accordance with a certain form, will report their tasks, goals, and dreams and lay down a certain algorithm for their implementation. Then, after clicking a proverbial Start button, a fully automatic and autonomous process of achieving this goal is launched. As soon as the client's wishes on technical, legal, technological, ethical, financial and any other grounds become feasible the transaction is made with a suitable contractor. In this construction, we act solely as the creators of the infrastructure that will help to bring to life someone else's dream to fly to Mars or to wake up in 1000 years as a rich man. Our platform is ideally suited for all dreams: sooner or later the amount of money it contains will be sufficient to make the chosen purchases. We, for our part, only automate this purchase.
– How do you imagine the target audience of your project? Are they wealthy and very wealthy people?
Absolutely not. For example, in order to fill the trust fund with an amount of $ 1,000,000, it is enough to sign a contract with an insurance company with monthly payments of $ 80 for 20 years, if you are 30 years old and you are healthy. Lifting figure? I think it is. Our service is available to very wide segments of the population, and we are going to conduct a very aggressive marketing policy so that the absence of our service becomes unnatural in peoples' eyes.
– At what stage is the development of the project now?
The Pre-sale of our tokens begins on the 22nd of March, and will last until the 30th of May, over the course of which we plan to raise $2,000,000. And we will hold the main stage of ETT token sale from the 1st of June to the 1st of August. Our Soft cap at this stage is already $7,000,000. I believe that the first and second goals are real and achievable due to the high interest of the crypto community in our project and product.
Despite the results of both Pre-sale and TokenSale, we have decided to implement the project at the expense of the team's own funds. In our business model, which we have created in cooperation with highly respected experts, there is a very pessimistic version of the development of events in which our project will still be eventually implemented, albeit in a few other terms than we would like. I want to say that in any case, I will not back down from this idea for the simple reason that Eternal Trusts is the best thing that has ever come to my mind.
Be the first to know about our price analysis, crypto news and trading tips: Follow us on Telegram or subscribe to our weekly newsletter.
---
More news for you: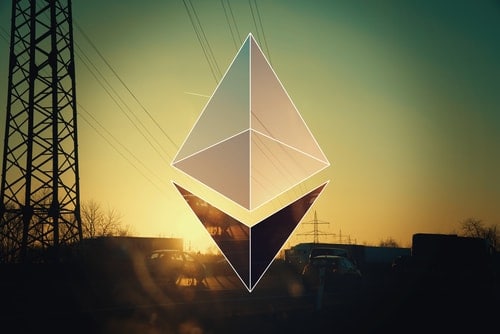 By Jonathan Goldman
/ Jan 22, 2019