The market cap has reached new heights and now stands at $245 billion. A record that was very difficult to predict in the short term…
A week ago, when Bitcoin reached $7888 and soon corrected down to $5555, there were speculations that Bitcoin had reached its peak. However, as of the date of writing the update, Bitcoin stands steady above $8000, and it seems to have not yet reach its peak. Alongside the rally that continues with Bitcoin, the altcoins market seems to be gaining strength after sharp declines in recent weeks.
Do you want us to read you this report? Join Max for a video market update: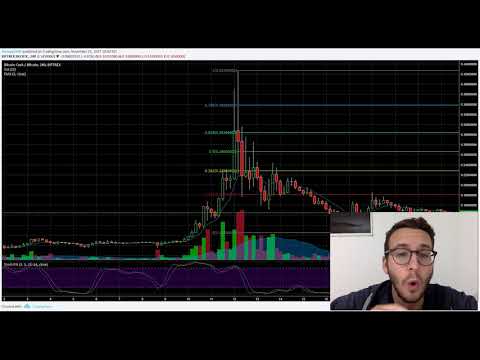 Will the same weakness repeat itself like it has in the past two years? November and December of last year, the altcoins were at their low levels against Bitcoin. However, it seems some of the altcoins did not yet return to the low values of the previous weeks. In fact, it shows a rising trend over time. Although we are still not in January, there could be another correction down.
The crypto market is also breaking record daily trading volumes, reaching a volume of 25 billion USD. It is possible that the rise in trading volume was due to the announcement of the CME stock exchange and subsequent forks of Bitcoin Cash and Gold.
While Bitcoin Cash has stabilized a bit this week after last week's breaking records of trading volume, Bitcoin Gold, which started being traded in Bittrex in the past 24 hours, rose hundreds of percent's last night, reaching $800 highs.
Alongside Bitcoin Gold, other altcoins have broken their records dollarwise. For example, DASH reached $500 and LISK reached $10. Pretty amazing!
More crypto headlines from past week:
There was an interesting discussion on Reddit following BitPay and Coinbase call that Bitcoin is a store of value, and should be a switch to Bitcoin Cash which is a digital currency.
Bitmex is launching a new future trading contract for Bitcoin Cash, which is expected to initialize on November 24th.
Bitcoin broke its world record in Zimbabwe, at a peak value of $13,500 due to the big military mess taking place in the African territory.
American Express is launching a new project for a cross-border payment system based on Ripple's Blockchain. A survey conducted among Bitcoin shareholders revealed that the price at which Bitcoin holders intend to sell their Bitcoins is no less than $200,000. The banks in Hong Kong are making it harder for holders of crypto coins, forcing Bitcoin entrepreneurs to open their companies in other countries.
Next, the CME is expected to launch their Bitcoin-based services on December 10. Wall Street fears that Bitcoin could hurt the economic stability. Tether (the USD cryptocoin) announced that almost 31 Million USDT has been transferred from the company's treasury wallet to an unauthorized Bitcoin address.
Was it the same hacker that stole from BitStamp back in 2015, also stole Tether?
Bitcoin
Another new record! We are seeing the last $8354 peak in BitStamp exchange. The support level lies around $7500 area in the short term. It seems very stable, after the correction which was just a few hours ago down to $7800 and back up. 10,000 definitely looks like the next destination.
Bitcoin Cash BCH
After a very sharp rise last week, there was also a sharp correction afterwards down to the 0.1BTC level. At the moment, the price has stablized around 0.14 BTC and continues to looks stable. In the 4-hour chart, the resistance is around 0.18 in the short term.
Against the dollar, Bcash showed a sharp rise when its price reached $2,500. However, the sharp correction led it back to $856 and finally stabilized around $1200 For the short term – there is a resistance level around $1300.
Bitcoin Gold 
The new player from the second fork that took place on October 24th. In the past 24 hours, trading in Bittrex was launched, which led BTG to trade in way high rates according to other markets. BTG had reached its peak at 0.095BTC, but within a very short time, quick selloffs and dump to 0.026BTC. Within this range, a support level was established. Bitcoin Gold is currently traded around 0.03BTC.
Against the dollar the BTG is traded around $230.
Ethereum ETH
Ethereum was very stable last week against Bitcoin, and its value fluctuated around 0.44 BTC with a wave up to 0.05 BTC levels. There, lies the resistance level in the short term.
Against the dollar, Ethereum is approaching $400. A new high seems to be closer than ever, and the graph looks very bullish. Over the past week, Ether surges to $390 market value, and in recent hours, trading is around $370.
NEO
After the hype of news coming from China, Neo rose this week by almost 100% from its low at 0.0036 BTC to 0.006BTC and then correction down to 0.0041BTC, where lies the support level. Against Bitcoin, there are strong resistance zones at 0.006BTC.
Against the dollar, the story is completely different. There was a period of stability around $27-30 at the beginning of this week, from there the pump started to $48, while breaking tough resistance that was around $35. However, it seems that the Bitcoin rally stopped the momentum of Neo.
Zcash ZEC
The continuous decline against Bitcoin found a floor, higher low than the level we predicted in our March 3rd market update. ZCash's Bitcoin value is trading around 0.036BTC with resistance around 0.05. Was it the ZCash's bottom level?
Compared to the dollar, after a short period of stability, the value climbed towards $300, with resistance level around $350 and support around $230.
Be the first to know about our price analysis, crypto news and trading tips: Follow us on Telegram or subscribe to our weekly newsletter.
---
More news for you: