Tether, the company behind the stablecoin USDT, has ignited a significant amount of controversy in the crypto community.
Due to the firm's scandalous past, as well as allegations that Tether manipulated the 2017 Bitcoin surge as well as the fact that the company printed $150 million worth of USDT in June, many in the crypto community suspect that the stablecoin issuer is "playing" with BTC's price (again) by artificially pumping it with USDT.
Tether controls Bitcoin price action pic.twitter.com/8rcBrXxBsS

— Crypt0cracy (@Crypt0cracy) July 2, 2019
No Audits and Alleged Market Manipulation
To understand the viewpoint of those who accuse Tether of manipulating the BTC price, one must first look into the firm's past.
Despite claiming that its tokens are 100% backed by USD reserves (until the firm changed its terms in March), Tether has never undergone a full audit of its reserves by a third-party firm.
Furthermore, following pressure from the community as well as the Commodity Futures Trading Commission, Tether General Counsel Stuart Hoegner stated in May that the organization's USDT tokens were only 74% backed by real USD reserves.
In addition, the "Paradise Papers" leak by the International Consortium of Investigative Journalists revealed that the stablecoin issuer Tether and the cryptocurrency exchange Bitfinex shared the same CEO, CSO, and CFO.
In light of these events, Professor John Griffin at the University of Texas and graduate student Amin Shams published a research paper in June 2018, stating that Tether and Bitfinex had worked together to artificially increase Bitcoin's price during its 2017 bull run.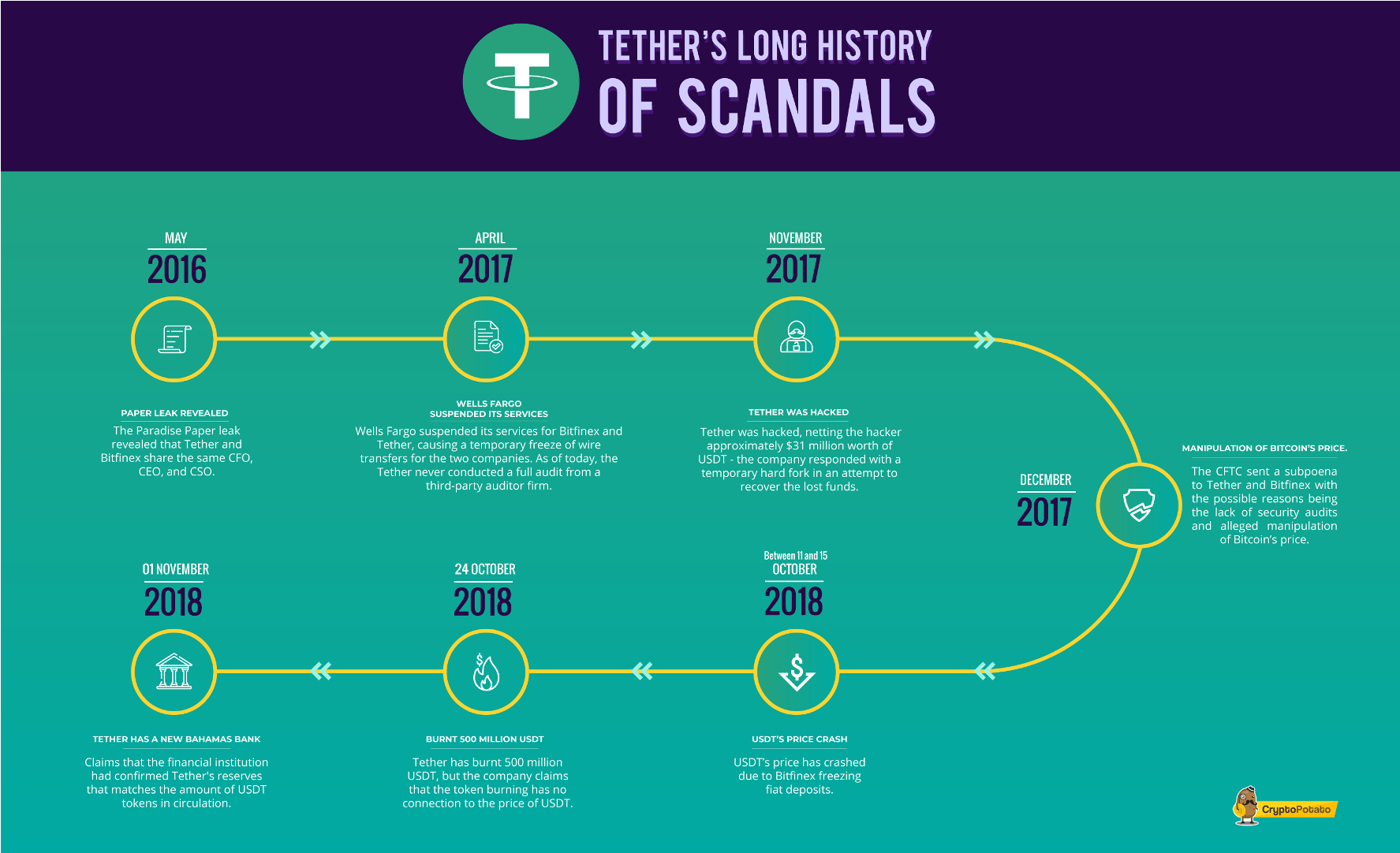 Taking all the company's scandals into account, it's reasonable for the crypto community to suspect that Tether is behind the recent BTC bull run – especially after Bitcoin's price started an uptrend ten minutes after the company had printed $100 million worth of tokens.
Kraken CEO: Bitcoin Price Is Driven by Real Demand
On the other hand, another segment of the crypto community contends that the current price rally is best explained by real demand for Bitcoin, not Tether's alleged market manipulation.
The CEO of popular cryptocurrency exchange Kraken, Jesse Powell, shared this view in an interview with Forbes.
"I don't have inside knowledge of what's happening at Tether, but I can tell you that, historically, when you've seen growth in the supply of Tether, we've seen growth in the supply of U.S. dollars coming onto Kraken. And other exchanges would report the same."
Powell stated that Tether is "a much more transparent version of what's happening on all the exchanges when the Bitcoin price is increasing" and that, unlike Tether, "normal" USD deposits arriving on exchange bank accounts do not show on public blockchains.
"I don't feel like Tether is artificially inflating the price of bitcoin. I think Tether is actually a small part of the total fiat supply among all the exchanges."
SPECIAL OFFER (Sponsored)
Binance Futures 50 USDT FREE Voucher: Use this link to register & get 10% off fees and 50 USDT when trading 500 USDT (limited - first 200 sign-ups & exclusive to CryptoPotato).

Click here to start trading on BitMEX and receive 10% discount on fees for 6 months.
---