CryptoPotato score
7.37/10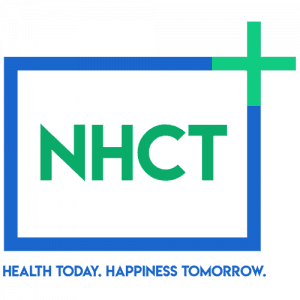 NHCT
ICO
NHCT is a total health management platform that is built on the philosophy of preventive rather than reactive medical care. NanoHealth had won the prestigious HULT prize in 2014 and raised $1M seed funding. Recently, NHCT was shortlisted among the top 6 startups for the RICH Cancer Innovation Challenge in India.
NHCT uses blockchain to counter systemic and technological issues that plague healthcare of today like high costs, data fragmentation & data security. It uses Blockchain to create a global, decentralized health & wellness ecosystem.
NHCT has an innovative 3-tier token architecture that incentivizes users to stay healthy and fit. Depending upon their involvement, users get either Wawa, Warma or NHCT, which can then be used to buy health services like gym etc. This creates a virtuous cycle for all the participants in the ecosystem.
Public Sale Ended
31 Oct 2018
Total Hardcap
$9,000,000
Token: NHCT
Token type: ERC-20
ICO price: 1 NHCT = $0.032 USD
Finite token number: 1,000,000,000 NHCT
Token Allocation: Crowd Sale - 35% | User Rewards - 30% | ICO Core Team - 15% | Ecosystem Development - 18% | Bounty Tokens - 2%
Availability: Chinese Citizens Exempted
Status: Whitepaper and MVP ready with 75000+ active users.
Accepted Currencies: ETH, BTC
private sale

Minimum Investment: $20,000 USD
Cap: $9,000,000 USD
Aug 1, 2018 - Sep 30, 2018
Bonus: Negotiable
presale
Cap: $9,000,000 USD
Oct 1, 2018 - Oct 31, 2018
Bonuses: First Two Weeks - 35%; Last Two Weeks - 25%
crowd sale

Minimum Investment: $10 | Token Distribution: Dec 22, 2018
Cap: $9,000,000 USD
Nov 15, 2018 - Dec 15, 2018
Bonuses: Week 1 - 20% | Week 2 - 15% | Week 3 - 10% | Week 4 - 0%
Disclaimer: All ratings published on CryptoPotato are for informational purposes only. CryptoPotato does not provide investment forecasts, recommendations or consulting. Thus, neither CryptoPotato nor its writers can be held responsible for its visitors' investment decisions. CryptoPotato is not affiliated with and does not endorse or sponsor any listed token sales. CryptoPotato may receive a fee for advertising certain token sales, in which case it will be designated and marked accordingly. CryptoPotato may receive a fee for conducting due diligence before listing, rating and/or evaluating a token sale. CryptoPotato will never accept a fee in exchange for a certain rating score and/or evaluation for token sales. Full disclaimer