Hurify Inc. founded by Ex-Intel veterans, is an Ethereum based decentralized platform that facilitates IoT Developers monetizing their IoT hardware resources and services via smart contracts. These resources include:
1) Distributed remote hardware for product development usage.
2) Skilled and highly-trained IoT engineering talent for building products and technologies.
Hurify's Background
Hurify has been working on this project for about 18 months. As they work with many clients in the enterprise IoT space they saw SMEs struggling to build their IoT products, as they don't have the resources to build them. Hurify aims to solve this problem faced by SMEs.
IoT development has to be done differently to the way traditional software is developed. One needs embedded, mobile applications and cloud development engineers to create a development solution. It is hard to find a single provider who can give all these services and the ones who can provide them are really not affordable for SMEs. Most SMEs end up spending more time than planned to build their products because of the non-availability of resources at their available budgets.
Token Sale and Usage
Besides the obvious funding required to build the project, a public token sale is an opportunity to build a community around Hurify. During the pre-sale and public token sale process itself they have built a strong community about 28,750 Telegram members.
Hurify tokens (HUR) are for the purpose of purchasing various services like development of IoT solutions, hardware for building solutions and data aggregated with IoT devices, all within the Hurify platform.
When a client is seeking a service, they can broadcast a message in the platform and seek developers to bid. Once a client chooses a developer, then a multi-signature escrow is used to hold the HUR that gets released after completion of the service. The project moves to the completed state upon mutual signatures; funds get released to the developer and certificates are issued to both parties verifying project completion and payment.
Team tokens are locked for a period of 6 months. It will lie in an escrow account and will only be distributed after the lock-up period.
The token allocation in the roadmap shows us that 10% is reserved for the treasury. 10% Treasury is for meeting exchange liquidity needs. When they list in a new exchange there is an expectation to maintain a certain token inventory to start listing in the exchange and trading in an exchange.
Major Competitors
IOTA is a European company with their own blockchain and with the need to put the blockchain software on IoT devices and to be able to communicate and transact data over their blockchain.
IoT Chain is an IoT Blockchain Operating system that runs on IoT devices, from a team in China. They intend to implement impenetrable security in their IoT network to make the devices communicate securely with Blockchain.
Hurify is based on the Ethereum blockchain and that creates a marketplace without the need to have anything installed on the IoT device. They intend to stay out of the device but solve the problem and need for an IoT marketplace.
Team Formation and Culture
Most of the team has been working together with IoT clients for the past 3 years. Some key members:
Chandramouli Srinivasan is the co-founder and CEO of Hurify. He has previous IoT experience as he was the CEO of MoboDexter which is an IoT innovation company for smart cities. He is also an ex-Intel member where he has worked for three years as an engineering manager. Lastly, he served as senior software engineer and project manager for more than 7 years for Hewlett-Packard (HP).
Kavitha Gopalan is the co-founder and CIO of Hurify. She's also a co-founder of MoboDexter. Before that she worked for more than 7 years as a senior hardware application engineer at Intel.
Sridhar Krishnan is the IoT and Blockchain product development head. Sridhar worked almost 3 years at Canon as a system software consultant. Then, he gained a lot of experience as the technical lead at HP for 11 years. He is the head of engineering for both Hurify and MoboDexter.
The Challenge of Hurify
Chandramouli Srinivasan told us the challenges of Hurify, "We are looking at the impact of changing government regulations that will constantly challenge us to stay compliant. Since we are operating on a global scale, regulation compliance is going to be a very complex issue to solve. As with all disruptive systems this is going to be the most significant challenge to focus on. In addition, our challenge is to scale everything we do from product features, to our support for such a large and growing community."
Hurify's Roadmap
Q1 & Q2 2017 is focused on Service Monetization – Connecting developers to clients
Q3 & Q4 2018 is focused on Hardware Monetization – Connecting the hardware via Hurify
Q1 & Q2 2019 is focused on Data Monetization – Allowing people to sell IoT device data via the Hurify Marketplace. People with IoT hardware with sensors connected can actually rent or lease their hardware over a secure remote connection. The provider of the hardware is paid based on the time the players on the hardware want to use it for. This removes the need to purchase and setup hardware for IoT development
The Hurify Certificate
The Hurify certificate is a process by which a developer builds his skills and accomplishes certain delivery goals by completing IoT projects on the Hurify platform. The skills and test methodologies planned to earn the certificate are similar to Microsoft certification. However this will be handled within the Hurify platform.
Reward for Developers
10% of the tokens are reserved for distributing rewards. Hurify intends to incentivize developers for their good behavior or service excellence on the Hurify platform with extra HUR tokens. Clients can give a rating for the service provided by a developer. From time to time, a developer who performs well will receive a small reward, in addition to their normal client payment.
Pros
Hurify reduces the cost of IoT development for SMEs.
Provides a platform for connecting IoT specialists with clients.
Allows easier leasing of IoT hardware and selling of IoT sensor data.
Marketplace on blockchain and smart contracts to create agreement between developer and client which locks the HUR tokens upon completion.
The Hurify platform is already built and has 12,000+ developers onboard.
Experienced team members
Large Telegram community (30,000+)
Cons
Not easy to comply with all regulations.
A lot of developers, but they haven't announced their first client on the platform.
Conclusion
We believe Hurify is the missing link to scale up IoT development and make it accessible for SMEs. For SMEs, it's hard to find companies or people with all the skills needed to develop their IoT idea. The Hurify platform will help them to more easily find skilled developers and save costs. We like the idea of leasing IoT hardware so SMEs don't need to build their own solutions or selling hardware sensor data to clients.
More Info and Technical Details
Website: https://ico.hurify.co/
White paper:
Token Sale: Live now till 28th of February 2018
Telegram (30,000+ members): https://t.me/hurifyico
Twitter (8,800+ followers): https://twitter.com/Hurify_hur
Github: https://github.com/HurifyPlatform/
Facebook (25,000+ followers): https://www.facebook.com/hurify
Medium: https://medium.com/@Hurify
Be the first to know about our price analysis, crypto news and trading tips: Follow us on Telegram or subscribe to our weekly newsletter.
---
More news for you: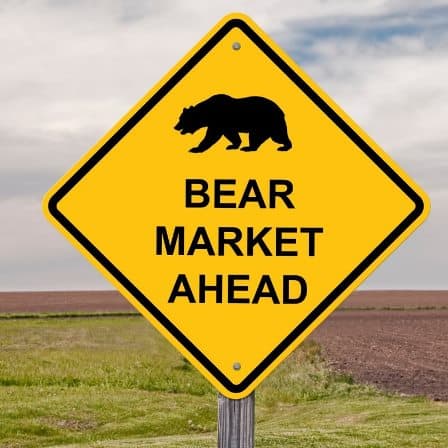 By Toju Ometoruwa
/ Feb 16, 2019