Capitalise Crypto provides automated and scaled portfolio management. Capitalise helps users implement and automate any type of strategies, from the simplest to the highly complex using natural language and without the need for coding experience. The idea for Capitalise Crypto was born from the need for an automated way to monitor the markets and implement trading strategies to take advantage of the best trading moments without being glued to your computer screen. You can forget about staying up all night waiting for the perfect trading opportunity.
The crypto market is well-known for its extreme volatility, which is heavily influenced by human emotions. Both novice and experienced traders struggle to control their feelings in this non-stop moving market. It's not easy to stick to your trading plan. Capitalise allows you to create and run trading strategies, enabling you to trade your plan whether you are in front of the computer or not and without allowing your emotions to dictate your trading.
Capitalise Crypto uses a natural language processor which allows you to create strategies using a vast number of datasets. Firstly, decide what action you want to take: buy, sell or receive an email notification and then define the conditions for your action. In the conditions, you can choose between coin attributes. Attributes like volume indicators (prices, dominance, etc.), candlestick indicators (last day low, 5 minutes high, etc.), technical indicators (like MACD, Bollinger Bands, etc.) and more. You can mix and match them and ask the platform to do multiple actions according to multiple conditions.
To give you an idea of the possibilities, here's an example strategy: this simple strategy can be created with Capitalise Crypto: "Buy 100 units of ETH/USDT @Binance if the price of Bitcoin/Tether @CryptoCompare crosses below 7000 and the market cap of BTC is below $144,000,000,000". When you submit such a trading strategy, the Capitalise algorithm will start monitoring the market 24/7, and then once the conditions are met, it executes the requested trade.
A strategy generally consists of one or more entry conditions like the one above and one or more exit conditions. At the moment the application works with the Binance exchange API, but they are working hard on supporting more exchanges soon.
How to use the Capitalise platform
Currently, the platform is in its beta stage, and if you want to sign-up, you can do so through the dedicated Telegram group, which is also available for community questions and support.
If you want to execute your strategies with real money, you'll have to connect your Binance account through the API. To connect your account you can simply create a strategy and, in the final steps, you will be prompted to connect your account, or you can do this by clicking the top 'hamburger' menu, and at the bottom you'll notice 'Trading Account API'. This will open a pop-up to connect with the Binance exchange where you can input your API key and Secret. If you don't know where to find your account key, take a look at the Binance support page.
Capitalise offers a simulation mode if you feel unsure about your strategy or simply want to test out the various features of the system. The strategy will still be running and monitoring the markets, simulating what would happen with real funds but no trades will actually be opened.
Quick Guide: Define Your First Trading Strategies
By using natural language processing, you can easily create and deploy strategies on the Capitalise Crypto platform. Once your trading strategy has begun, the Capitalise algorithm starts monitoring the markets.
Let's define our first strategy for buying $100 worth of Ethereum when the price of ETH/USDT is lower than $325.
Ok, next, we want to define our exit strategy. Let's say we want to close our position in case the price of the pair hits $400.
It's possible to select 'In Loop' for this strategy if you wish the strategy to constantly work for you. As the position closes, based on the exit strategy, the entry strategy will look for the next opportunity to open a new position based on this strategy. In case you want the strategy to just run one time, select 'Once'.
Our strategy has been defined. Now, let's select 'Next' to see a confirmation screen that translates your strategy and breaks down each condition for entry or exit. You should double check here that the natural language processor understood exactly what you wanted and that the strategy makes sense.
Capitalise Crypto platform will start monitoring the markets to detect if the entry conditions for a specific trading strategy are met. In this example, we can see the actual Ethereum price compared to the price we have set in the entry strategy. The overview also shows your return on investment (ROI) and how much money you have gained or lost for the specific strategy.
Sample features and data that can be used
Coin attributes:
You can choose a strategy based on the asset's price across multiple exchanges, the coin's market cap, trading volume as well as dominance and turnover.
Candlestick Indicators
Candlesticks can show a lot of useful information about the market's behavior and direction. You can use candlesticks for all kinds of time frames (1 minute, 24h, 30min, etc.), you can use one or multiple candlesticks for your calculation as well as a price propriety (high, low, open, close).
Technical Indicators
Capitalise offers data for useful indicators to use when creating strategies:
Trading Volume
Moving Averages and Exponential Moving Averages (MA)
Moving Average Convergence Divergence (MACD)
Relative Strength Index (RSI)
Bollinger Band (BB)
Pivot Points (PP)
Let's create a strategy using the MA as it's a commonly used technical analysis indicator. We want the Capitalise algorithm to trade around the moving average. The algorithm has to open up a new position when the Bitcoin price crosses above the 100-day moving average as this indicates a positive price break-out. We want to close the position again when the price drops down below this 100-day moving average.
Chaining Strategies
Let's combine the detection of deep drops (flash crashes) and technical indicators. We need a strategy that buys a coin when the 24 hours change is negative by more than 12% and the RSI crosses above 20. As you can see, it is possible to chain different strategies using 'and' and 'or'. You can make it as complex as you wish.
Product Roadmap
Capitalise has recently released the beta version of their platform and is working hard to release a final version. To get a jump-start in the market, Capitalise decided to connect to Binance as it was the exchange with the highest daily traded volume. During the second half of 2018, they are planning on adding many more exchanges to their platform
In the first half of 2019, a social arena is planned for sharing trading strategies. And we are very excited about the platform's back-testing and optimization features. In a trading strategy, back-testing seeks to estimate the performance of a strategy or model as if it had been employed in a previous period based on historical data. Optimization seeks to help you make small, effective changes to your strategy that may bring higher profits.
Key points for using Capitalise
Allows you to trade your plan by removing the influence of human emotion on trading.
You can choose to simulate a strategy or execute it with your real exchange account.
Has a large variety of operations, terms, indicators, and actions that can be used to define simple and complex trading strategies.
Define both entry and exit strategies for a monitored strategy.
Proper documentation and instruction videos with a large collection of examples.
Great Ux. Working beta.
Telegram group for more information and to join the Beta platform.
Platform support
Be the first to know about our price analysis, crypto news and trading tips: Follow us on Telegram or subscribe to our weekly newsletter.
---
More news for you: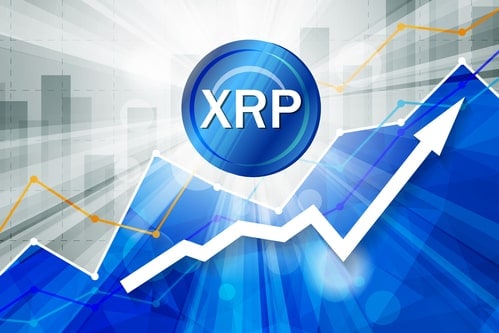 By Yaz Sheikh
/ Sep 18, 2019